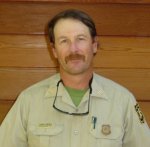 Randy Owings, Engine Captain and the author of this web site. I am within 3 fire seasons of retirement, and have been in fire suppression since 1975.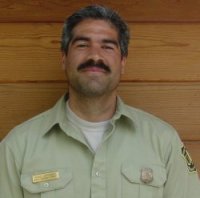 Rene' Sarabia is in the AFEO position now, but is basically doing most of the FEO job since we don't have one. (The truth is, he IS doing it all!) He came back to us from the Modoc, where rumor has it, they were sorry to see him leave. Rene' worked on Engine 14 in 1998, so he was a known quantity, and just as he proved to be then, he is an asset to this crew. Rene' is a crew boss trainee, and is hoping to get some assignments this year to get himself qualified.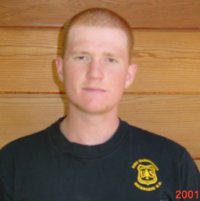 Ryan Comeau is one of our crew members. Ryan worked for Firestorm last year, but I took him on his first real fire this year.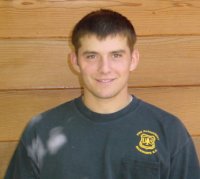 James Luna has aspirations of being a firefighter. So far this year, James has proven himself to be a hard worker, reliable and most certainly he will succeed in his goal. James graduated from Lassen High School in 2001, and came to work on Engine 15 shortly after. He has been on a few fires this year, but there are many more to come.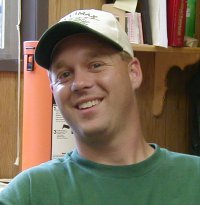 Colby Ford just started on Engine 15, but he worked on the Beckwourth District last year on Engines 11 and 13. He lives in Reno, and has several years of firefighting experience.
All of our 7 day a week crews are running short this year due to lack of supervisors. This means that we are only running our crews 5 days a week, unless we have to staff on overtime for fires. It also means that we are only able to have 5 instead of the normal 7 individuals that make up a crew. Currently I have 2 openings, one for an FEO, GS-7 and another for a GS-5 senior firefighter. Both are permanent appointments, one a PFT, (permanent full time) and the other a 13/13. Neither position will be filled this season, but hopefully next year.