Best viewed at 800 X 600 resolution
Plumas National Forest
Ok, so now what am I going to do with this website? Since I haven't worked a lick since the first of the year, I might just have to change the format of this thing completely. Whatever I do, it will happen soon.
This site is about Engine 15, located in Milford California. At Laufman Work Center we have Engine 15, Engine 14, and a Hand Crew. Here you will find information about us, our station, and what we do. If you're interested in employment with us, here is a link that will tell you how to apply and who to contact.

About the Area...

The Plumas National Forest is located in the Northeast part of California. The area is diverse with ecosystems ranging from desert on the east side to subalpine at the higher elevations.
The Forest is bounded on the west side by the Sacramento Valley, and the east side by the western edge of the Great Basin. To the north, is the Lassen National Forest, and the south is the Tahoe. Many lakes and streams are included in the Plumas, among them, Frenchman Lake, Lake Davis, Bucks Lake, Antelope Lake, as well as the head waters of the Feather River.
Major cities included or adjacent to the Forest are, Oroville, Quincy, Susanville, and Portola. The area is utilized by recreationists, and has other commercial uses as well.

About the District...

The Plumas National Forest has 3 districts. They are smaller administrative units, within the Forest. There is the Feather River District, the Mount Hough District, and the Beckwourth District. We are included in the Beckwourth. The Beckwourth District has the majority of fires each year, being on the east side of the Forest, it receives less precipitation than the west side.

About the Station...

Laufman Work Center is located about 3 miles from the small town of Milford in Lassen County, in Northern California. Milford is approximately 60 miles from Reno Nevada, north on highway 395. The nearest city is Susanville, population around 15,000.
Laufman Work Center used to be a District office of the Plumas National Forest. Due to downsizing, the office was closed, and now it is just a work center. We have 2 Engines and a hand crew as well as a Prevention person and a Battalion Chief.
Click here to see a picture of the station.

This year's Crew...

We have a new Model 62 fire engine, check it out here.
What we do...
Most people, who don't know any better, think that fire crews sit around waiting for a fire. Nothing could be farther from the truth. In fact, firefighting is only a percentage of the total workload of the summer.
A typical day starts with physical training, which will include running, hiking with heavy packs up steep hills, or upper body workout with pushups, pullups, situps, bar dips, and a few other exercises we have found to be helpful. Physical fitness is a necessity of the job, and a daily exercise routine is extremely important.
While it is true, that much of our work involves preparing for fires... what we call pre-suppression... project work is, by in large, a major component of our time. Project work consists of
Yard Maintenance
including mowing, weeding, raking
Station Maintenance
including painting, repairing, building, digging, plumbing, and
Other Projects as Assigned
including road brushing, brush disposal, thinning, fireline construction around burn units, maintaining lookouts, prescribed burning, and any variety of resource mandated projects.

Pre-suppression work
includes
Vehicle Maintenance
washing, waxing, inventorying,
Hose Maintenance
packing hose packs, washing and testing hose
Tool Maintenance
sharpening and refurbishing hand tools, chainsaw maintenance, and training. We typically do alot of training, and drills, to develop the crews into an efficient team.

Fire Suppression...
In a typical fire season on the east side of the Plumas, our fire responses average from 10 to 20 a year. These fires range from fast moving grass and brush fires, to large and small timber fires. We usually have the majority of starts from lightning, and most of those fires are small, some only single trees with little ground fire. We do, however, have our share of large fires, many of which have urban interface components. In addition, we also have interagency responses with CDF, and BLM.
[Note:I recently crunched some numbers, and the percentage of days during fire season that we have responses of any kind, whether actual incidents, or false alarms, is between 20 and 25%.]
On a normal year, we can expect to go off forest to another part of the country on a fire, at least once. We have been to Yellowstone in 1988, Washington State, Nevada, Idaho, and Southern California. You have to be prepared to travel, and length of assignment varies, usually no more that 21 days at a time. New rules now in place put the usual maximum assignment limit at 14 days. We spent a month in Yellowstone, but that was an exception to the rule.
To see what we do around here in the winter, click the following link:


To see some photo's taken on some of the fires we have been on, click on the button.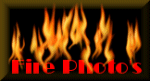 Here are a couple of applets with some fire pictures I took. The first one is some various fire pictures, the second one has some before and after pictures taken almost 20 years apart.
#1

Check em out!
Want to work on this cool engine? For information on how to apply for a job or contact us, click here.

For more information about the Plumas National Forest, visit the Region 5 web page at http://www.r5.fs.fed.us


Sign My Guestbook
View My Guestbook
Click on the following link to visit my homepage:



This site, in no way represents an official Forest Service webpage. (Who would think such a thing, anyway?) It is a private site, maintained by R.Owings, and is for informational and recruitment purposes only.